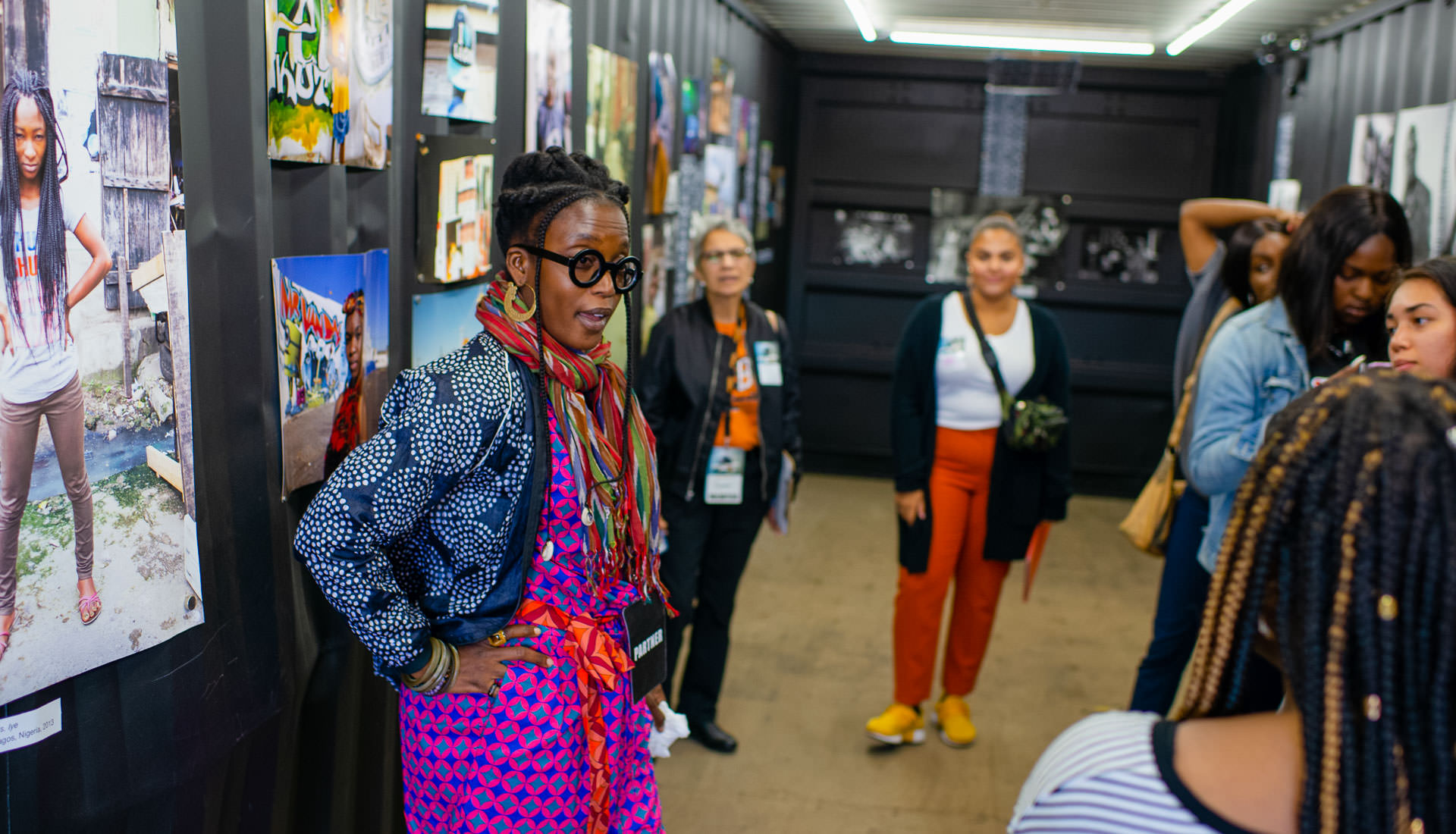 Public Art / Community / Education
Photoville amplifies visual storytellers and connects them to a worldwide diverse audience through its free photo festival and year-round activation of public spaces and educational community programming.
Current projects
Explore our initiatives and exhibitions that are currently active
Upcoming Projects
Mark your calendars for our upcoming shows and events
Due to COVID-19, some of our upcoming projects have been postponed until further notice.
Watch this space for future upcoming projects!

Opportunities for artists
what we do
Our team creates exhibitions and events that engage public audiences with compelling visual stories. We work closely with a variety of partners — artists, educators, non-profits, cultural organizations, city agencies, and more!
We pride ourselves on thinking outside the box and work closely with each of our partners to tailor your ideas and presentation for the audience you want to reach.
From concept to realization, our team creates exhibitions and events through curated photography shows or by commissioning artists to create new work.
We design projects that range in shape and size from photo banners along a public park fence, to shipping containers in an empty lot, or a school bus re-imagined into a nationwide traveling exhibition.
Scheduling, staffing, and running the show — our team of event professionals are just as comfortable running major international festivals as they are organizing intimate artist talks and workshops.
We are all about our audience. Whether you want to reach the widest public audience, or focus on a targeted audience to help effect change, our team strategizes and publicizes with you to meet our shared goals.
We consult and collaborate with artists and organizations to develop complementary educational resources and programming, in order to engage a wider audience with their projects and exhibitions.
Want to work with us? Have a question? Get in touch with our team!
Photoville Works are projects and collaborations all around the world, of all shapes and sizes. Tell us about your story, your initial ideas, and the audience you wish to reach, and a member of our team will be in touch. You may also email us directly at [email protected].